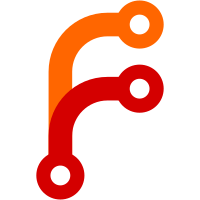 Marian Steinbach
4 changed files with 345 additions and 30 deletions
@ -15,13 +15,23 @@ npm run build

yarn test

Starts the test runner.

```

To update the published content:

yarn eject

Removes this tool and copies build dependencies, configuration files

and scripts into the app directory. If you do this, you can't go back!

```

make export

Creates a new JSON data export for spider results,

screenshots, and downloads site icons.

make clean

&

&

make dist

Recreates the content in the docs/ folder, which is

what is published via Github pages.

```

----

## Gnerated README

## G

e

nerated README
This project was bootstrapped with [

Create React App

](

https://github.com/facebookincubator/create-react-app

).


@ -5,8 +5,6 @@

import

React

,

{

Component

}

from

'react'

;

import

punycode

from

'punycode'

;

import

'./ResultsTable.css'

;

import

results

from

'./spider_result.json'

;

import

screenshots

from

'./screenshots.json'

;

import

LazyLoad

from

'react-lazy-load'

;

class

IconGood

extends

Component

{

@ -150,9 +148,9 @@ class ScreenshotsField extends Component {

render

(

)

{

var

screenshotElements

=

[

]

;

if

(

this

.

props

.

canonicalURLs

&&

this

.

props

.

canonicalURLs

.

length

>

0

&&

typeof

screenshots

[

this

.

props

.

canonicalURLs

[

0

]

]

!==

'undefined'

)

{

var

mobileScreenshot

=

'http://green-spider-screenshots.sendung.de/320x640/'

+

screenshots

[

this

.

props

.

canonicalURLs

[

0

]

]

;

var

desktopScreenshot

=

'http://green-spider-screenshots.sendung.de/1500x1500/'

+

screenshots

[

this

.

props

.

canonicalURLs

[

0

]

]

;

if

(

this

.

props

.

screenshot

!==

null

&&

typeof

this

.

props

.

screenshot

!==

'undefined'

)

{

var

mobileScreenshot

=

'http://green-spider-screenshots.sendung.de/320x640/'

+

this

.

props

.

screenshot

;

var

desktopScreenshot

=

'http://green-spider-screenshots.sendung.de/1500x1500/'

+

this

.

props

.

screenshot

;

screenshotElements

.

push

(

<

a

key

=

'mobile'

className

=

'screenshot tt'

href

=

{

mobileScreenshot

}

target

=

'_blank'

title

=

'Screenshot für Smartphone-Ansicht anzeigen'

>

<

i

className

=

'icon ion-md-phone-portrait'

>

<

/

i

>

<

/

a

>

)

;

screenshotElements

.

push

(

<

a

key

=

'desktop'

className

=

"screenshot tt"

href

=

{

desktopScreenshot

}

target

=

'_blank'

title

=

'Screenshot für Desktop-Ansicht anzeigen'

>

<

i

className

=

'icon ion-md-desktop'

>

<

/

i

>

<

/

a

>

)

;

}

@ -230,31 +228,39 @@ class WWWOptionalField extends Component {

class

ResultsTable

extends

Component

{

render

(

)

{

// sort results by score (descending)

results

.

sort

(

(

a

,

b

)

=>

{

this

.

props

.

results

.

sort

(

(

a

,

b

)

=>

{

return

b

.

score

-

a

.

score

;

}

)

;

var

rows

=

[

]

;

results

.

forEach

(

element

=>

{

this

.

props

.

results

.

forEach

(

(

element

,

index

)

=>

{

var

fields

=

[

<

TypeField

level

=

{

element

.

meta

.

level

}

/

>

,

<

StateField

state

=

{

element

.

meta

.

state

}

/

>

,

<

DistrictField

district

=

{

element

.

meta

.

district

}

/

>

,

<

CityField

city

=

{

element

.

meta

.

city

}

/

>

,

<

URLField

inputURL

=

{

element

.

input

_url

}

canonicalURLs

=

{

element

.

details

.

canonical

_urls

}

/

>

,

<

ScoreField

score

=

{

element

.

score

}

/

>

,

<

IPField

ipaddresses

=

{

element

.

details

.

ipv4

_addresses

}

/

>

,

<

ReachableField

data

=

{

element

.

result

.

SITE

_REACHABLE

}

/

>

,

<

ResponseDurationField

data

=

{

element

.

result

.

HTTP

_RESPONSE

_DURATION

}

/

>

,

<

FaviconField

data

=

{

element

.

result

.

FAVICON

}

icons

=

{

element

.

details

.

icons

}

/

>

,

<

HTTPSField

data

=

{

element

.

result

.

HTTPS

}

/

>

,

<

WWWOptionalField

data

=

{

element

.

result

.

WWW

_OPTIONAL

}

/

>

,

<

CanonicalURLField

data

=

{

element

.

result

.

CANONICAL

_URL

}

/

>

,

<

ResponsiveField

data

=

{

element

.

result

.

RESPONSIVE

}

/

>

,

<

FeedField

data

=

{

element

.

result

.

FEEDS

}

/

>

,

<

ScreenshotsField

canonicalURLs

=

{

element

.

details

.

canonical

_urls

}

/

>

,

<

CMSField

cms

=

{

element

.

details

.

cms

}

/

>

,

<

TypeField

key

=

{

'tf'

+

index

}

level

=

{

element

.

meta

.

level

}

/

>

,

<

StateField

key

=

{

'sf'

+

index

}

state

=

{

element

.

meta

.

state

}

/

>

,

<

DistrictField

key

=

{

'df'

+

index

}

district

=

{

element

.

meta

.

district

}

/

>

,

<

CityField

key

=

{

'cf'

+

index

}

city

=

{

element

.

meta

.

city

}

/

>

,

<

URLField

key

=

{

'uf'

+

index

}

inputURL

=

{

element

.

input

_url

}

canonicalURLs

=

{

element

.

details

.

canonical

_urls

}

/

>

,

<

ScoreField

key

=

{

'scf'

+

index

}

score

=

{

element

.

score

}

/

>

,

<

IPField

key

=

{

'if'

+

index

}

ipaddresses

=

{

element

.

details

.

ipv4

_addresses

}

/

>

,

<

ReachableField

key

=

{

'rf'

+

index

}

data

=

{

element

.

result

.

SITE

_REACHABLE

}

/

>

,

<

ResponseDurationField

key

=

{

'rdf'

+

index

}

data

=

{

element

.

result

.

HTTP

_RESPONSE

_DURATION

}

/

>

,

<

FaviconField

key

=

{

'fif'

+

index

}

data

=

{

element

.

result

.

FAVICON

}

icons

=

{

element

.

details

.

icons

}

/

>

,

<

HTTPSField

key

=

{

'htpsf'

+

index

}

data

=

{

element

.

result

.

HTTPS

}

/

>

,

<

WWWOptionalField

key

=

{

'wwwof'

+

index

}

data

=

{

element

.

result

.

WWW

_OPTIONAL

}

/

>

,

<

CanonicalURLField

key

=

{

'curlf'

+

index

}

data

=

{

element

.

result

.

CANONICAL

_URL

}

/

>

,

<

ResponsiveField

key

=

{

'rspf'

+

index

}

data

=

{

element

.

result

.

RESPONSIVE

}

/

>

,

<

FeedField

key

=

{

'ff'

+

index

}

data

=

{

element

.

result

.

FEEDS

}

/

>

,

<

ScreenshotsField

key

=

{

'ssf'

+

index

}

screenshot

=

{

(

element

.

details

.

canonical

_urls

&&

element

.

details

.

canonical

_urls

.

length

>

0

&&

typeof

this

.

props

.

screenshots

[

element

.

details

.

canonical

_urls

[

0

]

]

!==

'undefined'

&&

this

.

props

.

screenshots

[

element

.

details

.

canonical

_urls

[

0

]

]

!==

null

)

?

this

.

props

.

screenshots

[

element

.

details

.

canonical

_urls

[

0

]

]

:

null

}

/

>

,

<

CMSField

key

=

{

'cmsf'

+

index

}

cms

=

{

element

.

details

.

cms

}

/

>

,

]

;

rows

.

push

(

<

tr

key

=

{

element

.

input

_url

}

>

{

fields

}

<

/

t

r

>

)



@ -2,8 +2,305 @@ import React from 'react';

import

ReactDOM

from

'react-dom'

;

import

ResultsTable

from

'./ResultsTable'

;

const

results

=

[

{

"details"

:

{

"canonical_urls"

:

[

"http://die-gruenen-bissendorf.de/"

]

,

"cms"

:

"joomla"

,

"feeds"

:

[

"http://die-gruenen-bissendorf.de/index.php?format=feed&type=rss"

]

,

"hostnames"

:

{

"die-gruenen-bissendorf.de"

:

{

"aliases"

:

[

"die-gruenen-bissendorf.de"

,

"www.die-gruenen-bissendorf.de"

]

,

"ip_addresses"

:

[

"80.77.31.190"

]

,

"resolvable"

:

true

,

"resolved_hostname"

:

"die-gruenen-bissendorf.de"

}

,

"www.die-gruenen-bissendorf.de"

:

{

"resolvable"

:

false

}

}

,

"icons"

:

{

"http://die-gruenen-bissendorf.de/templates/etosha/favicon.ico"

:

"932005cdd933ad5de0f1e8197c77e195.ico"

}

,

"ipv4_addresses"

:

[

"80.77.31.190"

]

,

"resolvable_urls"

:

[

{

"error"

:

null

,

"redirects_to"

:

null

,

"url"

:

"http://die-gruenen-bissendorf.de/"

}

,

{

"error"

:

{

"message"

:

"HTTPSConnectionPool(host='die-gruenen-bissendorf.de', port=443): Max retries exceeded with url: / (Caused by SSLError(CertificateError(\"hostname 'die-gruenen-bissendorf.de' doesn't match either of 'allstats.fc-host41.de', 'cp.fc-host41.de', 'dateimanager.fc-host41.de', 'fc-host41.de', 'imap.fc-host41.de', 'mail.fc-host41.de', 'mysql.fc-host41.de', 'stats.fc-host41.de', 'webmail.fc-host41.de', 'www.fc-host41.de'\",),))"

,

"type"

:

"<class 'requests.exceptions.SSLError'>"

}

,

"redirects_to"

:

null

,

"url"

:

"https://die-gruenen-bissendorf.de/"

}

]

,

"responsive"

:

{

"min_width"

:

1147

}

,

"urlchecks"

:

[

{

"content"

:

{

"canonical_link"

:

null

,

"encoding"

:

"utf-8"

,

"feeds"

:

[

"http://die-gruenen-bissendorf.de/index.php?format=feed&type=rss"

,

"http://die-gruenen-bissendorf.de/index.php?format=feed&type=rss"

]

,

"generator"

:

"Joomla! 1.5 - Open Source Content Management"

,

"icon"

:

"http://die-gruenen-bissendorf.de/templates/etosha/favicon.ico"

,

"opengraph"

:

null

,

"title"

:

"Willkommen bei den Grünen in Bissendorf"

}

,

"duration"

:

206

,

"error"

:

null

,

"responsive"

:

{

"document_width"

:

{

"1024x768"

:

1185

,

"1920x1080"

:

1905

,

"320x480"

:

1147

,

"768x1024"

:

1147

}

,

"viewport_meta_tag"

:

null

}

,

"status_code"

:

200

,

"url"

:

"http://die-gruenen-bissendorf.de/"

}

]

}

,

"input_url"

:

"http://die-gruenen-bissendorf.de/"

,

"meta"

:

{

"city"

:

"Bissendorf"

,

"district"

:

"Osnabrück-Land"

,

"level"

:

"DE:ORTSVERBAND"

,

"state"

:

"Niedersachsen"

}

,

"result"

:

{

"CANONICAL_URL"

:

{

"score"

:

1

,

"value"

:

true

}

,

"DNS_RESOLVABLE_IPV4"

:

{

"score"

:

1

,

"value"

:

true

}

,

"FAVICON"

:

{

"score"

:

1

,

"value"

:

true

}

,

"FEEDS"

:

{

"score"

:

1

,

"value"

:

true

}

,

"HTTPS"

:

{

"score"

:

0

,

"type"

:

"boolean"

,

"value"

:

false

}

,

"HTTP_RESPONSE_DURATION"

:

{

"score"

:

0.5

,

"type"

:

"number"

,

"value"

:

206

}

,

"RESPONSIVE"

:

{

"score"

:

0

,

"type"

:

"boolean"

,

"value"

:

false

}

,

"SITE_REACHABLE"

:

{

"score"

:

1

,

"value"

:

true

}

,

"WWW_OPTIONAL"

:

{

"score"

:

0

,

"type"

:

"boolean"

,

"value"

:

false

}

}

,

"score"

:

5.5

}

,

{

"details"

:

{

"canonical_urls"

:

[

"http://die-gruenen-burscheid.de/"

]

,

"cms"

:

"wordpress-urwahl"

,

"feeds"

:

[

"http://die-gruenen-burscheid.de/comments/feed/"

,

"http://die-gruenen-burscheid.de/feed/"

]

,

"hostnames"

:

{

"die-gruenen-burscheid.de"

:

{

"aliases"

:

[

"die-gruenen-burscheid.de"

]

,

"ip_addresses"

:

[

"217.160.122.91"

]

,

"resolvable"

:

true

,

"resolved_hostname"

:

"die-gruenen-burscheid.de"

}

,

"www.die-gruenen-burscheid.de"

:

{

"aliases"

:

[

"www.die-gruenen-burscheid.de"

]

,

"ip_addresses"

:

[

"217.160.122.91"

]

,

"resolvable"

:

true

,

"resolved_hostname"

:

"www.die-gruenen-burscheid.de"

}

}

,

"icons"

:

{

"http://die-gruenen-burscheid.de/wp-content/themes/urwahl3000/favicon.png"

:

"b0166db4002d18f757c53ff6c34cb3ab.png"

}

,

"ipv4_addresses"

:

[

"217.160.122.91"

]

,

"resolvable_urls"

:

[

{

"error"

:

null

,

"redirects_to"

:

null

,

"url"

:

"http://die-gruenen-burscheid.de/"

}

,

{

"error"

:

null

,

"redirects_to"

:

"http://die-gruenen-burscheid.de/"

,

"url"

:

"http://www.die-gruenen-burscheid.de/"

}

,

{

"error"

:

{

"message"

:

"HTTPSConnectionPool(host='die-gruenen-burscheid.de', port=443): Max retries exceeded with url: / (Caused by SSLError(SSLError(1, '[SSL: TLSV1_ALERT_INTERNAL_ERROR] tlsv1 alert internal error (_ssl.c:841)'),))"

,

"type"

:

"<class 'requests.exceptions.SSLError'>"

}

,

"redirects_to"

:

null

,

"url"

:

"https://die-gruenen-burscheid.de/"

}

,

{

"error"

:

{

"message"

:

"HTTPSConnectionPool(host='www.die-gruenen-burscheid.de', port=443): Max retries exceeded with url: / (Caused by SSLError(SSLError(1, '[SSL: TLSV1_ALERT_INTERNAL_ERROR] tlsv1 alert internal error (_ssl.c:841)'),))"

,

"type"

:

"<class 'requests.exceptions.SSLError'>"

}

,

"redirects_to"

:

null

,

"url"

:

"https://www.die-gruenen-burscheid.de/"

}

]

,

"responsive"

:

{

"min_width"

:

305

,

"viewport_meta_tag"

:

[

"width=device-width, initial-scale=1.0"

]

}

,

"urlchecks"

:

[

{

"content"

:

{

"canonical_link"

:

"http://die-gruenen-burscheid.de/"

,

"encoding"

:

"utf-8"

,

"feeds"

:

[

"http://die-gruenen-burscheid.de/feed/"

,

"http://die-gruenen-burscheid.de/comments/feed/"

]

,

"generator"

:

null

,

"icon"

:

"http://die-gruenen-burscheid.de/wp-content/themes/urwahl3000/favicon.png"

,

"opengraph"

:

[

"og:description"

,

"og:site_name"

,

"og:title"

,

"og:type"

,

"og:url"

]

,

"title"

:

"Die Grünen in Burscheid"

}

,

"duration"

:

690

,

"error"

:

null

,

"responsive"

:

{

"document_width"

:

{

"1024x768"

:

1009

,

"1920x1080"

:

1905

,

"320x480"

:

305

,

"768x1024"

:

753

}

,

"viewport_meta_tag"

:

"width=device-width, initial-scale=1.0"

}

,

"status_code"

:

200

,

"url"

:

"http://die-gruenen-burscheid.de/"

}

]

}

,

"input_url"

:

"http://die-gruenen-burscheid.de/"

,

"meta"

:

{

"city"

:

"Burscheid"

,

"district"

:

"Rheinisch-Bergischer Kreis"

,

"level"

:

"DE:ORTSVERBAND"

,

"state"

:

"Nordrhein-Westfalen"

}

,

"result"

:

{

"CANONICAL_URL"

:

{

"score"

:

1

,

"value"

:

true

}

,

"DNS_RESOLVABLE_IPV4"

:

{

"score"

:

1

,

"value"

:

true

}

,

"FAVICON"

:

{

"score"

:

1

,

"value"

:

true

}

,

"FEEDS"

:

{

"score"

:

1

,

"value"

:

true

}

,

"HTTPS"

:

{

"score"

:

0

,

"type"

:

"boolean"

,

"value"

:

false

}

,

"HTTP_RESPONSE_DURATION"

:

{

"score"

:

0.5

,

"type"

:

"number"

,

"value"

:

690

}

,

"RESPONSIVE"

:

{

"score"

:

1

,

"type"

:

"boolean"

,

"value"

:

true

}

,

"SITE_REACHABLE"

:

{

"score"

:

1

,

"value"

:

true

}

,

"WWW_OPTIONAL"

:

{

"score"

:

1

,

"value"

:

true

}

}

,

"score"

:

7.5

}

,

]

;

const

screenshots

=

{

"http://2016.gruene-rodgau.de"

:

"93695b13199eb7b301b967aae03b8fde.png"

,

"http://agl-eberbach.de/aktuelles.html"

:

"11d8fa9f7e60fd7ff794606cd0b42af2.png"

,

"http://al-gruene.de/"

:

"580cce185c75d7a648b597d3bf4e4325.png"

,

}

it

(

'renders without crashing'

,

(

)

=>

{

const

div

=

document

.

createElement

(

'div'

)

;

ReactDOM

.

render

(

<

ResultsTable

/

>

,

div

)

;

ReactDOM

.

render

(

<

ResultsTable

results

=

{

results

}

screenshots

=

{

screenshots

}

/

>

,

div

)

;

ReactDOM

.

unmountComponentAtNode

(

div

)

;

}

)

;



@ -2,8 +2,10 @@ import React from 'react';

import

ReactDOM

from

'react-dom'

;

import

'../node_modules/bootstrap/dist/css/bootstrap.css'

;

import

'./index.css'

;

import

results

from

'./spider_result.json'

;

import

screenshots

from

'./screenshots.json'

;

import

ResultsTable

from

'./ResultsTable'

;

import

registerServiceWorker

from

'./registerServiceWorker'

;

ReactDOM

.

render

(

<

ResultsTable

/

>

,

document

.

getElementById

(

'root'

)

)

;

ReactDOM

.

render

(

<

ResultsTable

results

=

{

results

}

screenshots

=

{

screenshots

}

/

>

,

document

.

getElementById

(

'root'

)

)

;

registerServiceWorker

(

)

;